About Us
Artistic Holiday Designs began as a design firm seeking to change holiday decor. Our experience in holiday lighting as an installation company, led our team to seek out innovative and unique decor options for our clients. Whether a commercial client looking for non-denominational illuminations or a city art district looking for abstract illuminations, we were typically stuck with ordinary, traditional decor.
In March 2015 we partnered with Leblanc Illuminations as their sole distributor for the US market. Our creativity combined with their mastery of products allows us to be a force in the world of holiday decor. Changing the typical landscape of Christmas lights to dynamic, captivating displays.
Our goal on every illumination project is to develop a destination that creates and captures an audience. We are able to meet this goal by providing innovative decor, reliable technical products, exceptional service, and a revolutionary team of individuals focused on shifting the climate of holiday decor.
Contact us today to start a project, 708.223.8847.
EXCLUSIVE DECOR
Our manufacturer, Leblanc Illuminations has partners around the world with presence in over 40 countries. Each year, our global team decorates in over 10,000 cities! Leblanc runs two factories with over 160 employees. 11 of these employees are product developers and graphic designers. Leblanc is celebrating its 60th year in business with over 1,400 catalog products and the ability to create custom decor.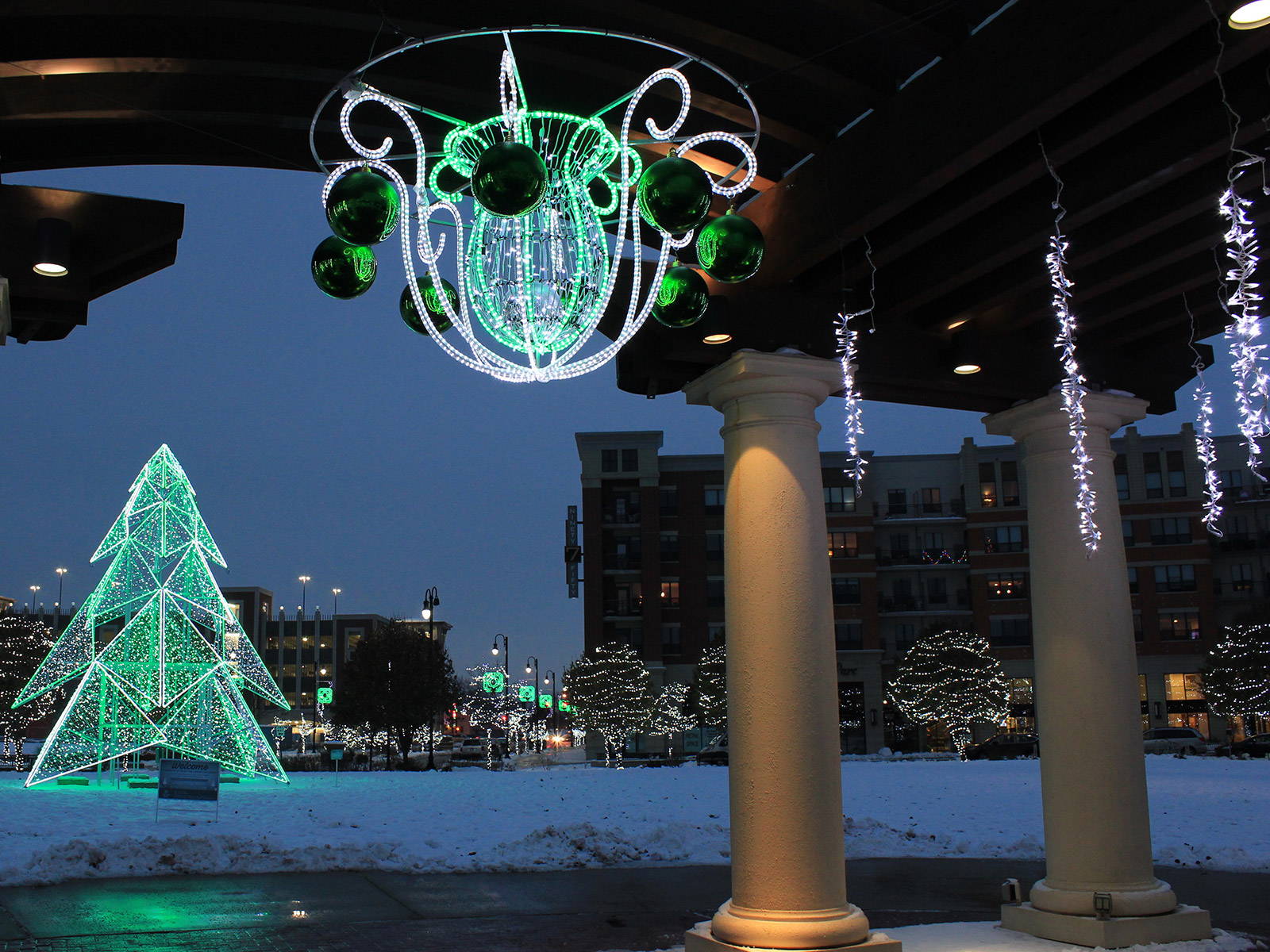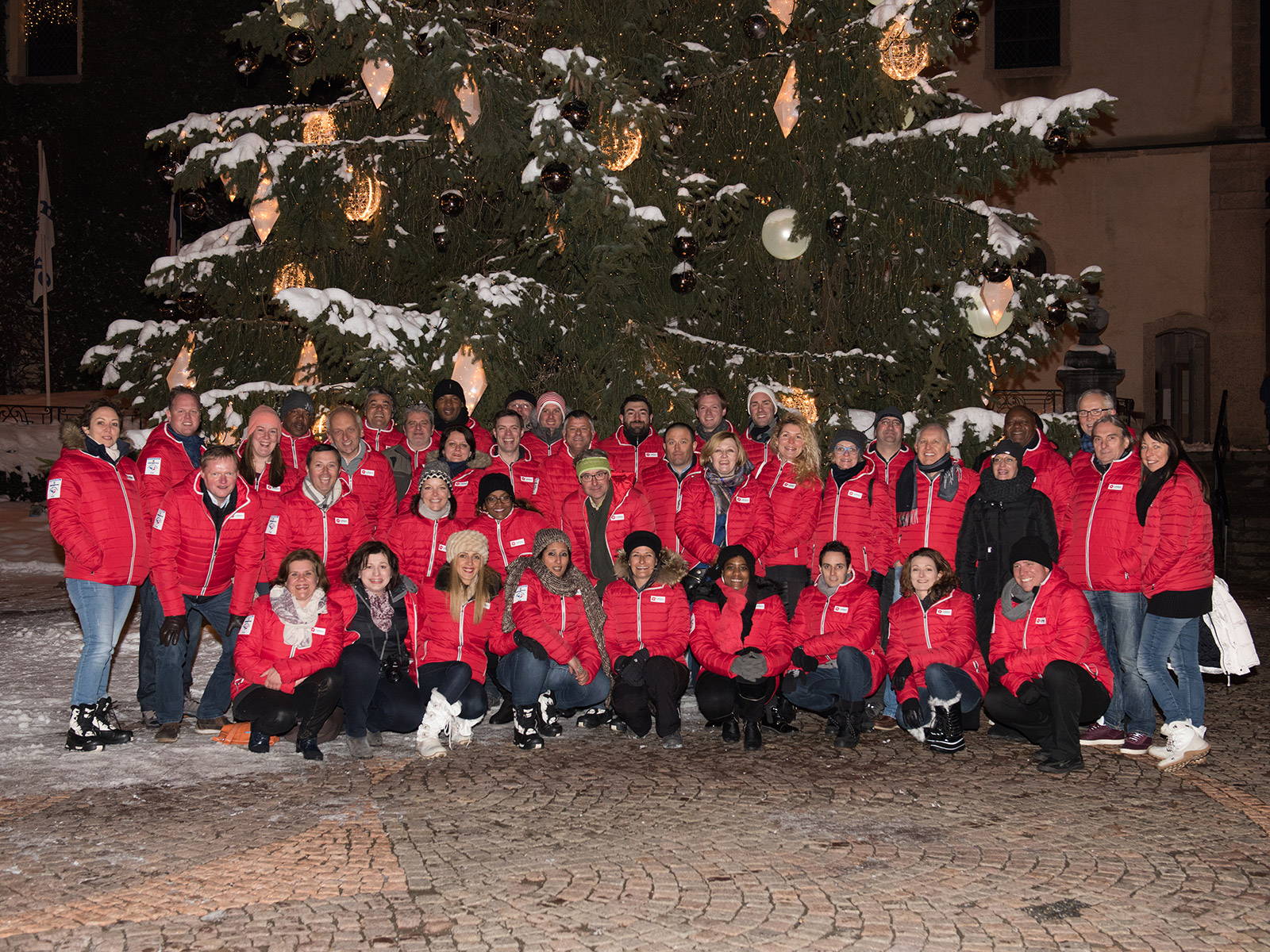 WORLD-WIDE TEAM
Each year we gather as a global team to review new products and brainstorm ideas. At each conference we enjoy free time learning about markets in other countries and visiting our factory in Le Mans, France. Our diverse team draws influence from each other creating innovative solutions to any project.
USA TEAM
Derek Norwood, derekn@artisticholidaydesigns.com
President
As the lead for any project, Derek ensures all aspects of design, fabrication, delivery, installation, maintenance, removal, and storage are fulfilled to the expectations of our clients. Derek has over 16 years of experience in holiday lighting and installation. Derek also owns Holiday Creations, a holiday lighting installation firm based in Chicago.

Sara Basch, sarab@artisticholidaydesigns.com
Director of Design
Responsible for maintaining a complete and effective design process including client meetings, concepting, design, production, fabrication, follow-up and product satisfaction. Sara has 19 years of experience in graphic design, marketing, and overall holiday decor.

Kara Wolf, karaw@artisticholidaydesigns.com
Project Manager
A title that covers anything and everything. Without Kara, we would be lost! Her strong customer service skills mixed with strategic planning create long lasting relationships with our clients. She has 6 years of project management and customer service experience.

Sonya Bakrou, sonyab@artisticholidaydesigns.com
Director of Purchasing
Sonya is based in Le Mans, France and oversees all aspects of our production with Leblanc Illuminations. She is the key to our seamless process of design, production, logistics, and export. Sonya has 19 years experience in project management, implementation, and import/export. She also speaks French, English, Spanish, and Arabic.

Renee Hebert, reneeh@artisticholidaydesigns.com 
Regional Sales Director
With almost 10 years of experience in the commercial holiday decor industry as well as a strong background in client relationships and OEM work, Renee also brings experience with theatrical and production lighting to our team. She loves working with clients to help their wishes come true and is extremely focused on maintaining strong relationships.
 
Oscar Peterson, oscar@artisticholidaydesigns.com
Technical Manager
Fully trained by our manufacturer, Leblanc Illuminations, Oscar oversees product development and installation of all decor. Oscar has 12 years of experience in turnkey decor, holiday lighting, and installation.